Residential Locksmith Chicago, IL - M&N Locksmith
Your home is the most valuable commodity you own, and it is important to keep it secure. The best residential locksmith Chicago, IL can help with this process. Our services are affordable and everyone who works for our company is reliable, honest and dependable. We have over a decade in business and excellent feedback from our clients. Whether you need a routine rekeying or lock replacement, or emergency assistance, we are at your service. With our fully loaded van, our experts will be with you promptly. We provide a few minute response to most emergencies in the Chicago area.
Is There an Affordable Residential Locksmith Service in Chicago IL?
We offer the best and most affordable residential locksmith Chicago IL services. Trust our locksmith residential in Chicago to handle all your lock related needs. When you need a residential expert to rekey your locks or complete a lock replacement, we are the team to call. Our rates are very fair and our crew can come to your home seven days a week. We are also proud to offer emergency services for a home lockout or similar events. When it comes to residential door locks, no one has our expertise in the Chicago area. We provide a terrific experience on requesting our service.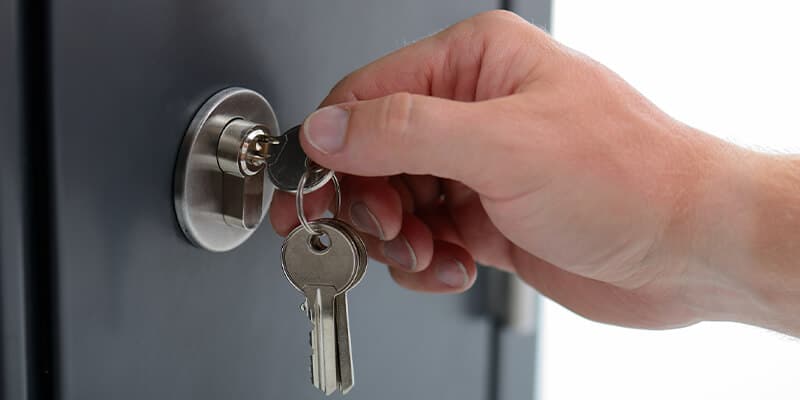 Maintaining Residential Door Locks
Having a residential expert on call is very important. Not only can we rekey your locks or replace them, but we are also available during emergencies. But most importantly, we can help you maintain residential door locks so they remain in good condition for decades. Much like any contraption, a lock requires maintenance and repair hardware from time to time. Our team can rekey locks, create duplicate keys, and perform maintenance on your lock so your key goes in and out smoothly. Whether you need help with your main door lock or patio door locks, we are at your service.
How to Handle a House Lockout
It is scary when you lose your key and cannot get back into your house. Luckily, you can call a residential locksmith Chicago, IL to help you. We are the only locksmith near me Chicago, IL experts that offers a 24-7 home lockout service. We can create a key replacement or install hardware to make sure you get back into your home safely and with no damage to your door.
Residential Locksmith Chicago, IL Services
Hiring a Local Locksmith For Home
Lock maintenance and replacement should only be done by a professional. We are the best Chicago expert with a decade of experience. Our residential services include rekeying locks, managing a house lockout, and creating duplicate keys. Get in touch with your local expert for assistance today.
Install New Home Security Locks
If you are concerned about the security of your home, consulting a locksmith residential is the way to go. Not only do we rekey locks and replace keys, but we specialize in the installation of residential security locks. We can install brand new, more secure locks and repair hardware on your existing locks to ensure they are impenetrable.
About Residential Locksmith Chicago, IL
Residential Locksmith - FAQs